Our family made a trip to Arches National Park, near Moab, Utah, recently. Although my wife and I have been to Arches before, it's been approximately 20 years. We've been to Moab several times since, but never ventured into Arches. Friends had reserved a camp sight inside Arches, and invited us to come along.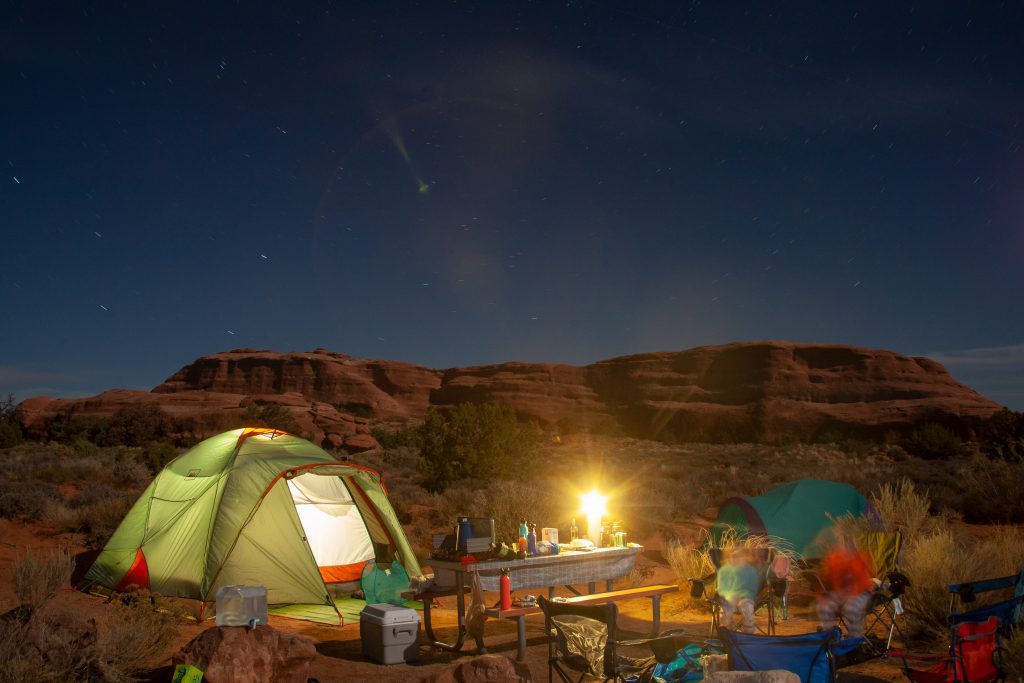 What made this trip special was the kids. In total there were three kids eight and under, including our own eight year old son. It's pretty awesome to see the kids exploring the trails, and arches that we've already seen.
Another difference we noticed between now and the mid-nineties, was the development of the park, and the number of people. I would say the same goes for Moab, and I guess the entirety of the Mountain West, but that's another story.
We camped for two nights, hiked for two days, including 7.5 miles on the Devil's Garden, and the Primitive Trail, and the Broken Arch loop. Two of us actually did the Broken Arch loop twice, once at night, with close to a full moon. Hiking in Arches at night is pretty great. There's no one else out, and things look very different. You can't see as much either, and it's pretty easy to get lost. It's best to pick a trail you know, know where you're going, bring lights, etc.
The Broken Arch Loop, Devil's Garden Trail, and the Devil's Garden Primitive trail require hiking up and down steep rock, sometimes on narrow areas, or areas with potentially dangerous exposure. We did all of them with kids, the youngest being around 5 years old. Nobody had any problems, other than some slightly worried parents. The Primitive Trail, in particular has some sketchty sections, and I wouldn't want to do it in wet weather. There are two sections that drop fifteen to twenty feet (in my estimation), on extremely steep sandstone. One section had logs oriented vertically to help. They didn't help much, and we ended up creating a kind of human chain for the youngest kid. We all made it safely,  and saw a high school navigate it safely as well. We did help some of the high school kids who had trouble, but with enough of us, everyone did it.

We camped in the Devil's Garden Campground, which is beautiful. It's surrounded by sandstone fins, mounds, and there's even one arch, Skyline Arch, visible from much of the campground.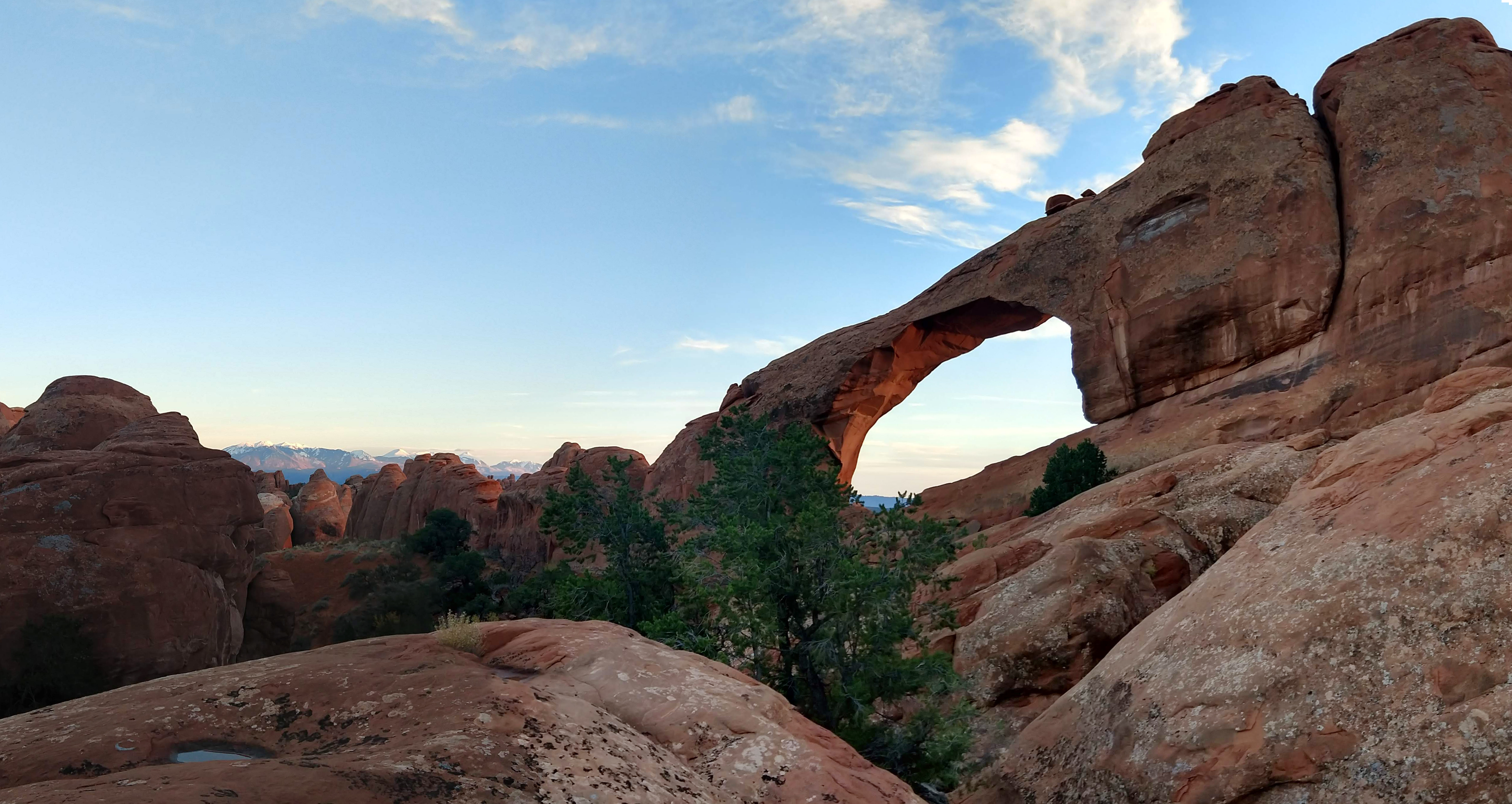 It's a popular campground, and you're unlikely to be able to camp in it on the spur of the moment. Our friends reserved the spot the prior December. We're just lucky to have organized friends. Arches is very popular, and very busy. You'll find long lines just to get into the par, the parking lots fill up, the hiking trails are busy, the campgrounds full, and about 372 photographers will be prepared to photograph delicate arch at sunset.
Despite the crowds and traffic, Arches is still an amazing place. Having been twice now, I don't know when I'll be back. Anything near Moab has become so crazy, that I'd only want to visit during non-prime tourist times. Even when it's an off time, Moab, and the surrounding areas can still be obnoxiously crowded.